Higher States of Consciousness
16-Lesson Course
An online self-study course. New live webinars will start in Fall 2023
"This was the most experiential course I have ever taken. This is a must for all TM meditators. It will transform your own practice and acts as nourishment for all activities throughout your day."   —CJ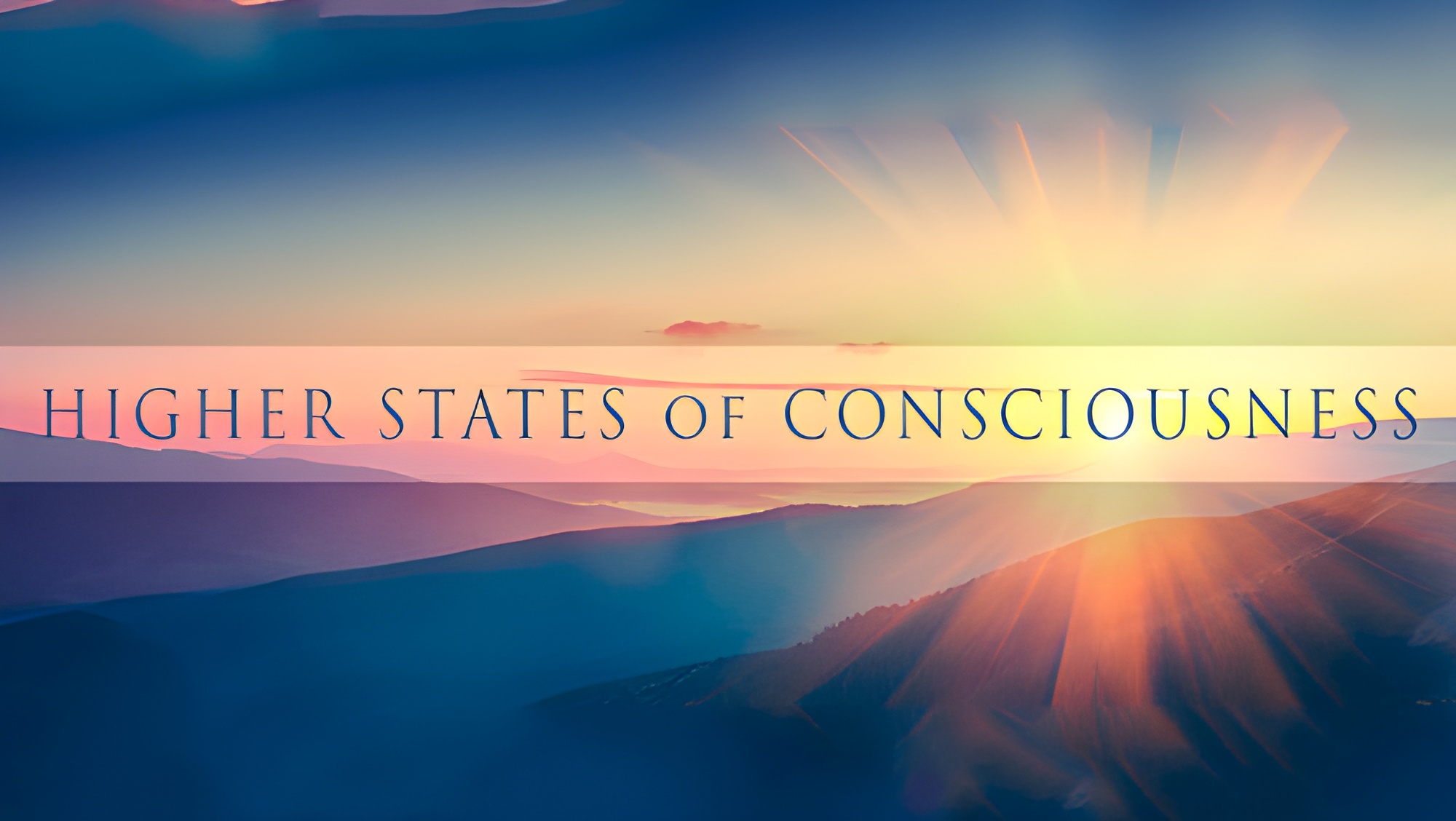 Join Maharishi Mahesh Yogi, founder of Maharishi International University and the worldwide Transcendental Meditation® organization, on a fascinating journey of discovery of higher states of human potential.
Live webinars will start in Fall 2023. This course is currently a self-study course. Anyone signing up now will be invited to join the live weekly interactive discussions starting in the Fall 2023 with Professor Gerry Geer.
Course Leaders: Videos are by Maharishi Mahesh Yogi. Discussions are led by Professor Gerry Geer, a senior professor at Maharishi International University, who shares additional reflections, insights, and expertise on this epic voyage of self-realization.
All videos by Maharishi and recordings of the live discussion sessions will be available to view for one year.
Prerequisites: This course is open to all TM Meditators, Sidhas, and TM Teachers.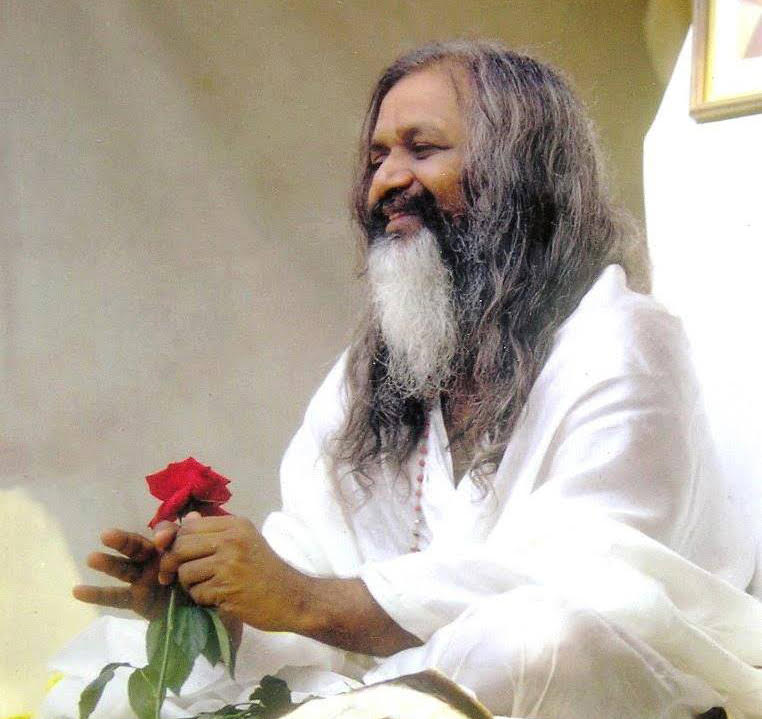 Course Description and Lesson Titles

In this beautiful 16-lesson course, Maharishi describes how higher states of consciousness unfold in human life and gives special attention to Unity Consciousness, where we live the wholeness of life in every part and particle of our individual existence — the totality of life in full enlightenment.
Maharishi describes in great detail the transformation of mind and body that upholds this development, the nature of subjective experience in each of the higher states, the processes of growth that give rise to each state, and the practical values of life in enlightenment. These talks therefore provide a rich source of knowledge and support as your own experiences of higher states naturally unfold — as well as great inspiration and comfort in these unusual times.
Lesson Titles
Seven States of Consciousness
Seven States of Consciousness and the Evolution of Human Physiology 1
Seven States of Consciousness and the Evolution of Human Physiology 2

Cosmic Consciousness: The Mechanics of Witnessing
The Mechanics of Development of Heart and Mind from the State of Ignorance to Unity Consciousness 1
The Mechanics of Development of Heart and Mind from the State of Ignorance to Unity Consciousness 2
Rising to Unity Consciousness – The Growth of Harmony: Perceiving the Eternal Unity of Life within the Infinite Diversity of Creation
Self-Realization: The Basis of God Realization
Knowledge is Different in Different States of Consciousness: Knowledge is Supreme in the Highest State of Consciousness, Unity Consciousness, Where One Experiences the Underlying Unity of Life in Every Wave of Activity
Unity Consciousness: Living Infinite Harmony 1
Unity Consciousness: Living Infinite Harmony 2
Unity Consciousness Rising to Brahman Consciousness 1
Unity Consciousness Rising to Brahman Consciousness 2
Maharishi Answers Questions on the Seven States of Consciousness
Maharishi's Commentary on a Purusha Experience 1
Maharishi's Commentary on a Purusha Experience 2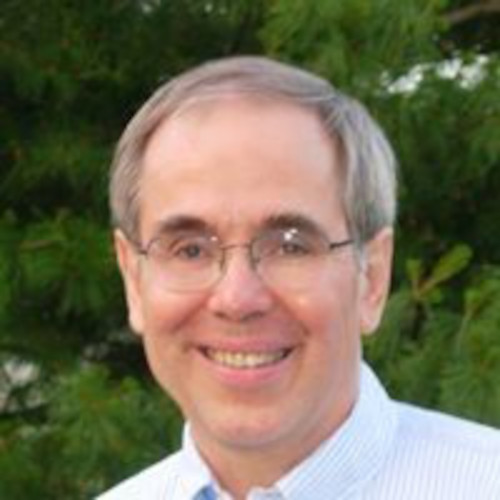 Dr. Gerry Geer is an Assistant Professor of Literature and Writing at Maharishi International University and has taught this Higher States of Consciousness course to over 1,200 students in the past few years. In addition to his extensive teaching responsibilities, he is director of publications at the University's Institute of Science, Technology, and Public Policy and international liaison for the Global Union of Scientists for Peace.
Professor Geer received his B.A. magna cum laude in English from Harvard College, did graduate work in the Master of Theological Studies (MTS) program at Harvard Divinity School, and was awarded a Doctorate in World Peace (DWP) from Maharishi European Research University in 2005.
"This was the most experiential course I have ever taken. This is a must for all TM meditators. It will transform your own practice and acts as nourishment for all activities throughout your day." —CJ
"We enjoyed the very best tapes of Maharishi speaking about higher states of consciousness. There was an additional plus. Gerry Geer is an amazing speaker who is clearly very much at home with Maharishi's knowledge and Gerry's natural ability to express the knowledge in an easy and enjoyable manner, makes this course outstanding. This course is highly recommended." —DE
"In the carefully chosen course videos, Maharishi clearly explains what the higher states of consciousness are and how they develop through Transcendental Meditation. There were also many precious glimpses of Maharishi's humor, compassion, and devotion to helping people understand the knowledge. In the live sessions Dr. Geer expertly illuminated and amplified Maharishi's wisdom; he was such a good teacher and his comprehension of Maharishi's knowledge so thorough! It was a true gift to be able to attend the live webinars and ask questions, hear classmates' questions, and hear Dr. Geer's illuminating replies." —JM
"Amazing awakening." —WT
"Amazing insight into the entire transcendental meditation experience." —DR
"This is an excellent course to help one understand the path to enlightenment." —JM
"Wonderful!" —SM
"Fantastic! A chance to really dive in and grasp where we are hopefully going in our journey to higher states of consciousness." —LV
"This course describes the journey from the waking state of consciousness to the total fullness of Unity consciousness. It is full of knowledge and inspires new experiences for the participant. Professor Geer guides us along this path of knowledge, providing insights to our own shared (and unshared!) experiences, relating them to the video content, with such eloquence and compassion. The videos have closed caption which provides such a huge advantage to understanding the content. The course is simple, easy and profound and is exquisitely presented. I would rate this course as indispensable, an absolute must as one grows in knowledge and awareness, a treasure that illuminates the path to higher states of consciousness." —RS
"Maharishi clearly describes, and Dr. Greer elaborates upon, higher states of consciousness." —JG
"The course combines the profound wisdom of Maharishi with an inspired, lively, insightful discussion by Prof. Geer. It will satisfy your intellectual curiosity and advance your personal evolution." —MS
"This is a truly enlightening course! I learned so clearly how to define the different states of higher consciousness, both from the beautiful Maharishi videos, and also from Dr. Geer's wonderfully clear explanations and expansions of Maharishi's talks. I also so appreciated how Dr. Geer patiently and completely answered my questions via email. I will take this course again." —MV
"Very informative! The professor is very knowledgeable and kind!" —DL
"The suggested readings, in concert with the videos and deep, instructor-led conversation with your fellow students, results in a deep-dive into the many higher states of consciousness. The instructor is open to all subjects and conversation and there are no"stupid questions". The"classroom" is very welcoming and offers a great space for learning and discussion." —CR
"It is great to see the process of the consciousness." —EE
"This is a very helpful course for anyone interested in what to expect as rising states of consciousness are developed and experienced." —TL
"I really recommend it for everyone." —MP
"A real delight to join this course. I woke up to join at 4am in New Zealand every week, and it was certainly worth it. Far from depleting me of energy for the rest of the day, I felt inspired and energized by the content of the course. I found the course teacher, Gerry Geer, to be a gifted communicator equipped with both grace and wisdom. I would certainly recommend this to others who are curious to explore this subject matter in more depth." —PK
"Excellent Course! Sweetness and deep Knowledge received directly from Maharishi… Jai Guru Dev. And thank you so much Professor Geer for your excellent accompaniment/backing of all the lessons! It has been a real pleasure listening to your clarifications, also with regards to course participants' questions!" —MR
"I really appreciated Professor Geer's wealth of knowledge regarding all aspects of this course. I also was impressed by his willingness to share his knowledge by responding to personal e-mails and by incorporating his responses to e-mails into the webinar discussions." —JA
"The main aspects which I liked about Prof. Geer's course:
(1) I very much appreciate Prof. Geer's generous, understanding and loving responsiveness in replying to participants' questions and clarifying doubts. Prof. Geer's deep knowledge and experience in the topic of the webinar was evident in his unassuming, and at the same time unambiguous, webinar presentations.
(2) Prof. Geer's closing remarks were great.
(3) I consider it a blessing to have had the opportunity to hear directly from Maharishi through the aptly selected video lessons." —GH
"I thoroughly enjoyed the Seven States of Consciousness course with Professor Geer. I think everyone who practices TM should take this course to give them a broader knowledge base and understanding of the goals of the practice. I have been practicing for 8 years and only wish I had taken it sooner. Professor Geer was patient and knowledgable and a wonderful guide to have through this course." —AD
"Although I have been practicing TM since 1970 and the TM-Sidhis since 1974, and have attended many courses, I still learned a great deal from this course. The videos are wonderful, and Prof. Greer was always available to answer questions in detail." —ES
"I thought the course was excellent. I have been meditating for 52 years. I have watched innumerable videos of Maharishi and others. I have attended a number of TM Retreats. All of these were helpful, but this course was especially helpful. The videos were great, very in-depth. Every week, Dr. Geer reviewed with us what the videos had covered. His explanations were always very clear and easy to follow. In many cases, he expanded on what the videos had addressed or discussed related concepts with us. He always encouraged and welcomed our comments and questions. His answers to the questions we asked always seemed to be of interest to the entire group, and not just to those who had posed the questions. I found the videos and the live classes to be extremely worthwhile." —BM
"This was a great course. Not only were the tapes by Maharishi full of refined knowledge, but the Saturday webinars with Gerry Geer were very informative and helped to stabilize our understanding of the knowledge presented in the course, as well as our practice of the TM technique." —AH
"Prof. Geer is an excellent teacher, very receptive to questions and feedback. He has a deep understanding of the course content and the addresses by Maharishi in the videotaped lectures. He also has knowledge of the history of the TM technique and movement that is important to understanding the context of the course lectures." —Anon
"Higher states of consciousness vis a vis the first three relative states, with the fourth state bringing a breakthrough. Sleep neutralizes the fatigue of action, being the inevitable result of the waking state. The practice of TM gives tools to neutralize the stress accumulated in life and fulfill ones human potential." —Anon
"Prof. Geer is the perfect person to teach this course. He is always gracious and patient with us. And he is very encouraging and great at explaining difficult concepts." —WP
"Professor Geer was outstanding. His down-to-earth presentation of materials and experiences made the course for me. I believe the video quality and difficulties might have been the biggest drawback. What precious video and footage of the early days of Maharishi's lessons on higher states! My favorite course so far." —GG
"Dr. Geer is incredibly skilled at facilitating this enlightening material. He also responds quickly and THOROUGHLY, I mean wow, to emails." —BA
Four stars "The course was a wonderful journey into one of the most profound topics that affects all TM Meditators. Dr. Geer was a wonderful and patient teacher for the course and gave excellent answers to the many questions arising during the course." —GM
Four stars "Gerry was very responsive to questions and clarifying the week's videos. He is very positive and I love the equanimity of his demeanor as he fields some pretty challenging questions." —Anon
Are there any prerequisites to take this course?
This course is open to all TM® Meditators, as well as TM Teachers and those who have graduated from the TM-Sidhi® course.
What is the refund policy?
We offer full refunds to anyone who requests it before they view the third lesson. So, please decide if you want to continue with the course by the end of viewing the second lesson. To request a refund, please email ce@miu.edu.
How long are the videos available to view?
Videos are available to view for one year.
Where can I contact the organizer of this event with any questions?
Please email the Office of Continuing Education at ce@miu.edu. Or you can call 641-919-0045 during office hours: Monday – Friday 10:00 am – noon and 1:00 – 4:00 pm (Central Time).
Learn more about Maharishi International University

Home of Consciousness-Based Education